The
Transducers Early Career Award
was established by the Transducers International Steering Committee to celebrate the 20th edition of the Transducers Conference in 2019.
In 2023, the award is sponsored by
CSEM SA
, Switzerland, with prize money of 5000 USD.
This year's trophy is sponsored by: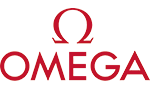 The Transducers Early Career Award will acknowledge and honor advances in the design, fabrication and/or commercialization of solid-state sensors, actuators and microsystems. The awardees' contributions must be innovative, of high impact, and widely recognized by the transducers community. The awardees, which are not older than 35, showed either high potential for a successful academic or industrial career or demonstrated entrepreneurship as founders of a start-up or early stage company.
In order to emphasize the importance of interdisciplinary collaboration in the domain, the award is not limited to individuals, but teams of a maximum of three members.
Members of the International Steering Committee nominate candidates and the Transducers Early Career Award Committee will select the winner or winning team.
Award Committee Members (2023):
Chair: Nico de Rooij
Transducers 2023: Satoshi Konishi, Shuji Tanaka
Transducers 2021: Amy Duwel, Sunil Bhave
Transducers 2019: Christofer Hierold, Jürgen Brugger
Previous Transducers Early Career Award recipients:
Professor Ming-Huang Li from the National Tsing Hua University, Taiwan, at Transducers 2021
Professor Dana Weinstein from Purdue University, USA, at Transducers 2019, Berlin